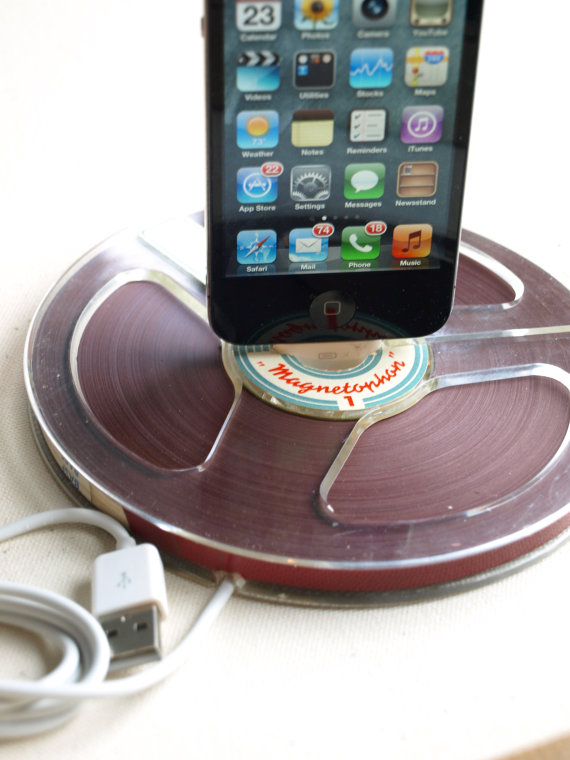 If like me you long for the days of the reel to reel this should visually satisfy the part of the brain that has such cravings.
For the music lover, the tech geek, or the lover of awesome vintage "stuff"
These vintage 5 3/4″ Reel to Reel Tapes have been rescued and re-purposed as a working iPhone and iPod docking station.
Note: Every tape is different, the photo is just one example. Yours may not be the same, but it will be equally cool and vintage!
Just plug the included USB cable to your computer to charge and sync any iPhone (including the 4S) or iPod (excluding the Shuffle).
Be the envy of your office, recording studio, or neighborhood!