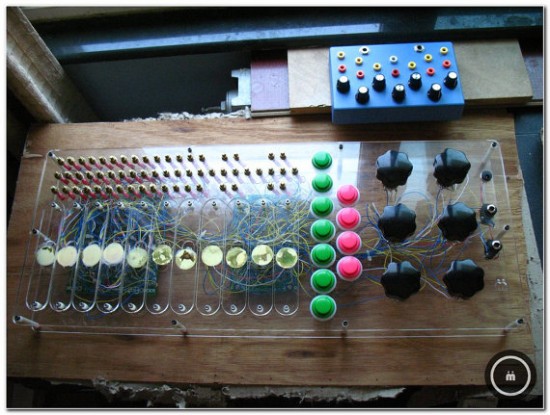 PCB By PeterB
Designed/Assembled By Meng Qi
polyphonic synthesizer instrument features:
58 nodes (touch and connection sensitve)
11 touch sensitve bars
11 tuning keys
6 extra large parameter knobs (very easy for fine tuing)
stereo outputs
—–
Qoute :
"Ciat-Lonbarde gear is really very special, the level of control/interaction you're able to bring to bear on them elevate them into genuine musical instrument territory. Wholeheartedly recommend them to anyone."
Thank you very much Peter!
And thank you sgnhh for the inspiration!
mengqimusic.com
ciat-lonbarde.com
*the flower electronics lbb in the pics is just for size comparison.