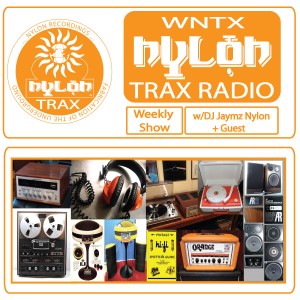 This was recorded live at Passage, Seattle's HQ for Soulful House Music.
Passage, a weekly journey into the deeper more soulful side of House Music. Resident DJs aka 3 Brothers Deep: Jaymz Nylon, Joey Webb and Vagabond Super Star…
Jaymz launched Nylon Trax Radio and the Adult Selections Radioshow as an extension of his lifestyle by choosing music that feels good and not guided by trends. Music selection should be guided by our senses like the desire you feel for your lover, the quality of garments you choose or the selection of great food.
………………………………………………………………………………………………………………………………
DJ Jaymz Nylon – Adult Selections Podcast #031 Live @ Passage 7-19-13 Part 1

Livio Improta – Alba (Original) – Frole Records
Dj Kunta – Botshelo – Come Closer (Da Capo's AquaTone Dub) – MoFunk Records
Felo Le Tee feat. Mxizo – Last Night (Leandro P. Ritual Afro Remix) – Nylon Trax Promo
MenaKeys – Marlon D – Ride The Storm (Original Mix) – Room Control Records
Louie Vega – Bucie – Angels Are Watching Me (Dance Ritual Dub) – Vega Records
Fred Everything – Wayne Tennant – Mercyless (AtJazz Unreleased Astro Remix) – Lazy Days Recordings
A Deeper Groove Feat. Jean Honeymoon – Life (ADGs broken mix) – A Deeper Groove
Kayenne – Love Don't Love You Back (Kai Alce's Original NDATL Vocal) – Basement Boys Records
Tobetsa Lamola – DJ Thes-Man – Smiley Days (Main mix) – DNH Records
Timmy Regisford – Thank You (Frankie Feliciano Vocal Mix) – Tribe Records
Andy Soul – Deep In His Love (Feat. Sphamandla) (Black Alley s Going Deepah Mix) – Panama Red Records
Nigel One ft. Junebug – Peace Love & House(limited free dl) – Intimate Venues
Andy Soul – Heaven – Panama Red Records
Andy Soul – Confessions of A Man – Panama Red Records
Ralf GUM – Jocelyn Mathieu – Everything (Ezel Remix) – GoGo
Yosa – Shu Okuyama – Mycena – Classic Music Company
Nathan Adams – Falling (Quentin Harris Vocal) – Tribe Records
Nick Holder – Electronic Love (Main Mix) – DNH Records

Podcast: Play in new window | Download (Duration: 6:12 — 14.2MB)
Subscribe: iTunes | Android | RSS