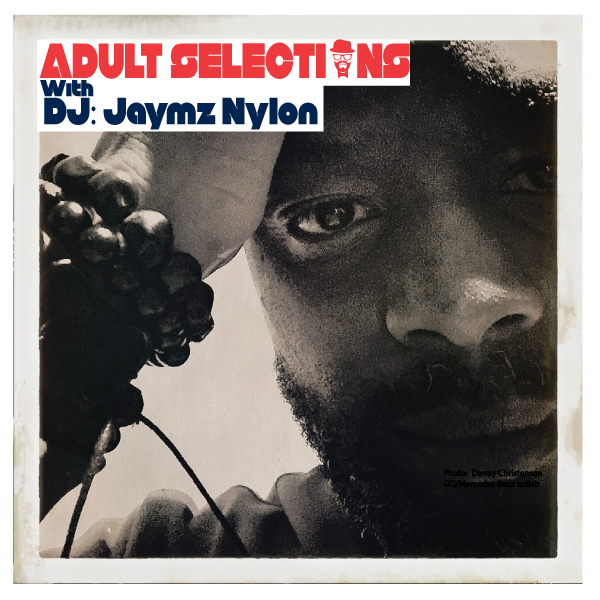 Spanning the greater part of the last two decades, Jaymz has built an impressive back
catalogue of productions, not only diverse but wet with emotion. From Afro-Latin to deep
house, to old school acid house, to broken beat to disco, Jaymz' magical record bag
knows no boundaries. In addition to traveling the world over Jaymz has touched down
with labels like Tribal America, Nitegrooves, Irma, and of course, his own Nylon
Recordings — proving that quantity and quality can both bunk in the same house. To
date Jaymz has released three full albums, over a dozen remixes, and an even longer
list of singles. And, still going strong; a new member of MotionFm's five-star
cadre, Jaymz' "Adult Selections" podcast will be sure to leave no rock unturned.
………………………………………………………………………………………………………………………………
Click here to subscribe to the Adult Selection iTunes Podcast…
DJ Jaymz Nylon – Adult Selections #159
Play List:
Leandro P and Jaymz Nylon – Paint Me A Picture (Original Mix) – Nylon Trax Promo
Jaymz Nylon Feat. Hoshin – Protect Your Magic (Original Mix) – Nylon Trax Promo
Feeling Good (Elbert Phillips Remix)
Kay-9ine – Darkness & Light (Original Mix)
Tracy Hamlin, Reel People – Emotion (Reel People Remix)
Soulbridge, Rachael Calladine, Hot Wind – Dance Floor, Pt. 1 (Hot Wind Mix)
Reel People, Lydia Harrell – I Ain't Mad (Reel People Vocal Mix)
Joi Cardwell, Gary Hudgins – What Love's Gonna Do (Dj Spen & Gary Hudgins Remix)
Mr Osup – The One – Jaymz Nylon Afrotech Reshape – Nylon Trax
Anthony K. – Distorted Mind (Abicah Soul Remix)
Vincent Kwok, Jasmine Clemente, Nikos Diamantopoulos – Alive (Nikos Diamantopoulos Dub Mix)
Ismael Fortes – Africa Soul (Original Mix)
Enoo Napa, Zipho – High in Your Love
Monocles, Slezz, SvG – Art Of Life (Original Mix)
#afrohouse #deephouse #afrotech #soulfulhouse #traxsource #nativeinstruments #traktorkontrols8 #jaymznylonofficial #nylontrax #motionfm #adultslectionsradioshow #nylontraxbandcamp #soulfunkdisco #techhouse #traktors8willtravel #mixcloudjaymznylon #mixcloud #itunespodcast #houseclassics
Booking Inquires for Jaymz Nylon

Podcast: Play in new window | Download (Duration: 1:00:01 — 137.4MB)
Subscribe: iTunes | Android | RSS