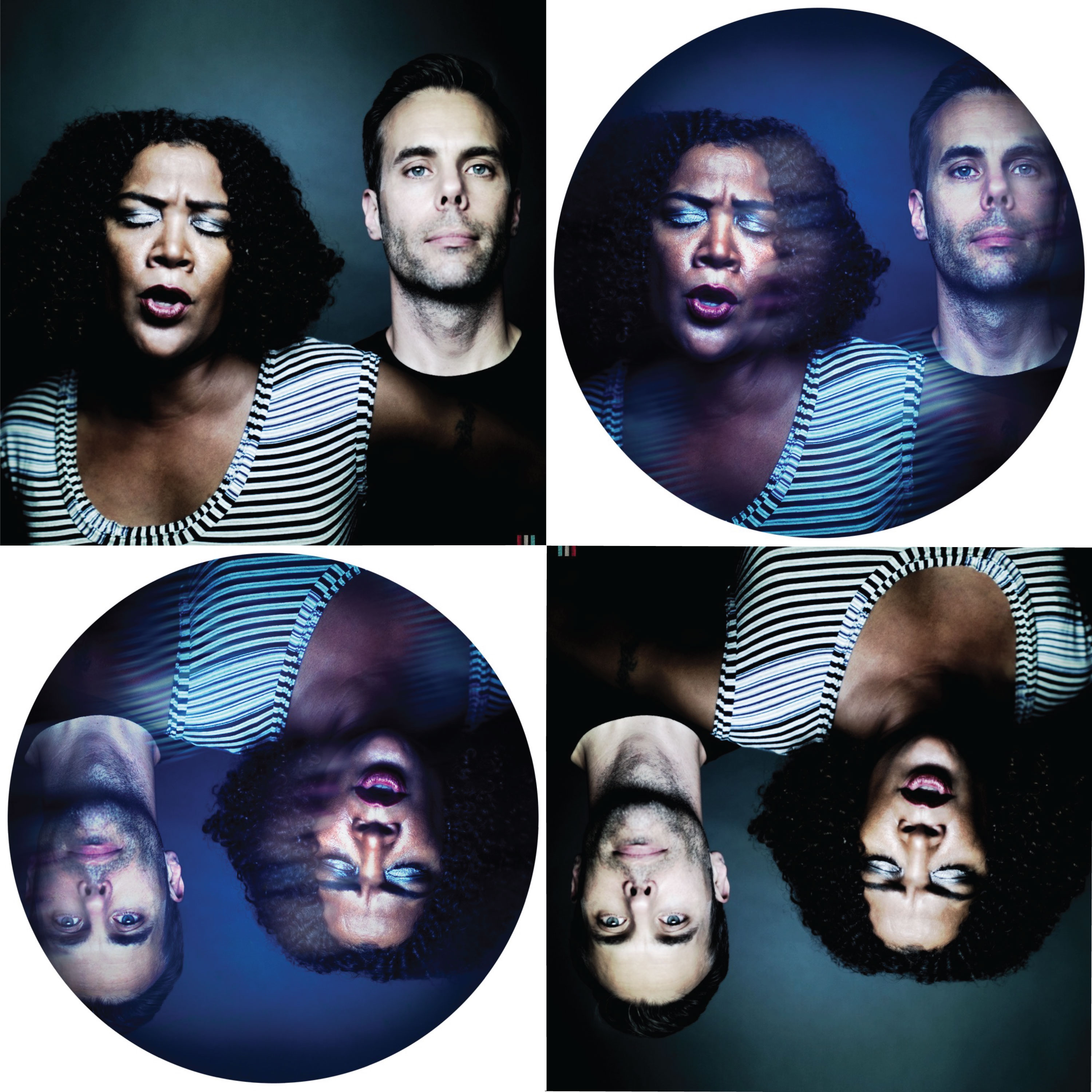 Nylon Trax "Conversations" a question and answer interview featuring Nylon Trax artists and collaborators.
"Conversions" proposes the same 10 questions to each artist but the focal point is not on the questions but what lies in their in-depth and inspiring answers.
Nylon Trax "Conversations", putting a face on House Music…
Come get to know Lisa Cork-Twiss and Bradley of the amazing duo Glass Slipper!
Jaymz Nylon: Would you please give the reader a little family background i.e.; Place of Birth, Current City you based in etc…
Lisa: was born in Indianapolis, raised in Houston, and lived in New York in the 90's. She was then in the UK for 12 years before moving to Austin in 2011.
Brad was born and raised in St. Louis, lived in Chicago from '96 – '00, then Oakland for 10 years. After a two year stint in Guatemala, he moved to Austin.
Jaymz Nylon: What are your short and long term goals?
Lisa: To positively touch as many people as possible literally and figuratively: through my music and massage (I'm an LMT).
Brad: My goals have always been the same: keep making better and better music, maintain and improve my physical health, and work on my character defects. I take small actions everyday to support these long term goals. It's all about consistency.
Jaymz Nylon: Passions and/or interest aside from music?
Lisa: My family, massage therapy / healing arts, and sun worship. Almighty Ra!
Brad: I'm a graphic designer by trade, and I've always had a passion for contemporary art. I'm also the proud owner of two German Shepherds, so training them and keeping them happy takes a lot of time.
Jaymz Nylon: Who has inspired you and why? It could be Artists, Bands, Activists, Politicians, Family Members, Teachers etc…
Lisa: My absolute biggest inspiration is my mother. She was also a singer-songwriter.
Brad: I'm inspired by all the creative people I'm lucky enough to be around, both at work and in the "scene." I also love reading biographies about musicians and related subjects. I just finished "Life and Death on the New York Dance Floor, 1980 – 1983."
Jaymz Nylon: What message or advice you would like to give to music consumers/fans?
Support your favorite artists in whichever ways you can: legal downloads, steaming, going to see them live, or just sharing their music. And remember there's more music out there than just what's available on Spotify!
Jaymz Nylon: Would you say that you lead a well balanced life if so how do you stay centered? If not what changes would you make to achieve your desired result? Examples; Read more, exercise, better sleeping habits, more time with loved ones etc…
Lisa: No, I don't. I could do better on all fronts.
Brad: My life was steadily getting more and more out-of-control until I got sober. Now I'm in the gym at least three times a week and taking care of myself. My biggest challenge now is gettting to bed on time because I'm a natural night owl!
Jaymz Nylon: Name 3 or more of your favorite self-produced tracks or releases. Artist Name "Track Name" Label.
"Mighty Deep" on Moulton Music
"Up On The Floor" on Oh So Coy
"Pieces" on Proton Limited
Jaymz Nylon: Name 3 or more of your favorite tracks produced by other. Artist Name "Track Name" Label.
Lisa
"King of my Castle" – Wamdue Project
"Night" – Benga & Coki
"Professional Widow (Armand Van Helden Remix)" – Tori Amos
Brad
"I Just Can't (The Synth Tigers Remix)" – Futurewife
"Your Dance" – P SOL
"In My House (Art Of Tones Remix)" – Nickodemus, Lisa Shaw, Carol C, BAM
Jaymz Nylon: Where would you like to live and why, City, Beach or Rural(Farm Area)?
Lisa: Beach, hands down. I'm a sun and water baby.
Brad: I've always lived in the city, although where I live now in Austin is definitley more chill than Chicago, Oakland, or St. Louis. I think I'd get bored in the suburbs or in the country.
Jaymz Nylon: What is more important, the sharing of music or the format in which music is shared?
As long as artists get paid- and listeners can find what they want to hear- it's all good.