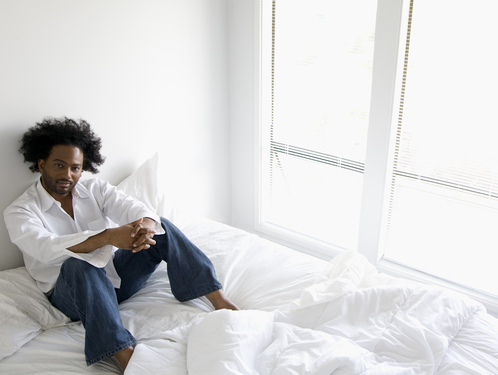 ……………………………………………………………………………………………………
Biography
Darrius Willrich (December 26, 1970) is a singer, songwriter, pianist, composer, producer and educator from Seattle, WA. He is sometimes referred to as Darrius. He is a graduate of Cornish College of the Arts with a degree in jazz piano. He has been on faculty at Seattle Central Community College as a private jazz instructor for many years and taught music at Seattle Prep (his alma mater) for seven years. He is the creator of the label Critical Sun Recordings which has now become a music community as well as a showcase for his and his colleagues' productions. Darrius released his first album "Darrius" in 1999. It was licensed by UK boutique label Cafedesoul and JazzFM. The licensing agreements made Darrius' music international and was immediately being celebrated in European markets. "Love Will Visit", the second album was released in 2003. Selections from this album too were licensed by Cafedesoul. Can't Get Enough, Darrius third album was released in 2009 and was licensed by Japanese label P-Vine Records. This album was widely celebrated in Brazil where he performed in Rio de Janeiro to a sold out crowd that sang all the words to his songs June 12, 2010 at Viaduto de Madureira for Rio's Valentine's Day celebration. He has made contributions on the recordings of Jake One, Vitamin D, Gift of Gab, Choklate, Donyea Goodman, Felicia Loud, Brent Arnold, Byrdie, D-Black, Nomad, Justin Pinder, Fatal Lucciano, Dyme Def, Brent Laurence and Jaymz Nylon. He continues to create, write produce and perform as well as release new material through Critical Sun Recordings.
International soul-singer-songwriter Darrius Willrich drips a sensuous
interplay of soul, jazz, and inner city longings. Sure to engage your all your senses, with the look, sound and feel of yesterday's soul-today. The spirit of Stevie Wonder, D'Angelo, and Herbie Hancock, season the musical stew that is Darrius…Sweet Urban Soul.
Being a trained jazz pianist, a soulful singer, and an intelligent songwriter, with love for hip-hop, Darrius Willrich delivers
feel good music drawn from a wide skill spectrum. The lyrics and message uplift and encourage you to live and love without constraint.
Darrius Willrich's sound is sweet, melodic, harmonically rich, and infectious. Initially inspired by Stevie Wonder, Prince, and Babyface, Darrius has crafted a fun, colorful, and sexy style. He is definitely top consideration as a soundtrack for love, sex, romance and living life fully.
With a degree in jazz piano, a voice full of tone, and songwriting rich in sensitivity, his songs take you back and propel you forward all at once. Darrius' years of experience as an instrumentalist, sideman, leader, producer and recording artist, allow him to paint soul using a rich and diverse sonic palette of warm colors and textures. With the urban elements resonating in rich and thought provoking lyrics, Darrius mixes an array of genres delivering Sweet Urban Soul.