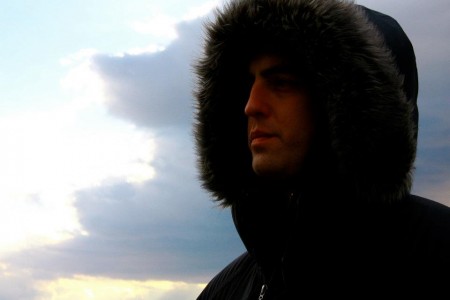 ……………………………………………………………………………………………………
Biography
Ray Seiler's preeminent Nylon Trax release, "Modes" featuring Chris Drew frames the depth and talent of this emerging artist.
Ray an old school club kid has created a track that is both deep and trippy but still having theory involved in the chaos. The modal chord progressions assist in keeping "Modes" securely grounded thus arriving at the track title "Modes".
Jaymz Nylon lends his remix touch with an Afrotech Reshape version evoking a true sonic space that is filled with layers of textured bliss.
Ray Seiler is no stranger to presenting cutting edge and genre defying electronic music. The New Jersey native was born in the late 1970's. His parents' record collection was the gateway to his lifelong fascination with music of all types including rock, soul, funk and R&B. Eventually, he set out on his own record collecting which became the very outlet that yielded a highly talented DJ-turned-producer.
Ray took part in, and experienced first hand the underground dance music culture of its day. He frequented key events such as the legendary Storm Raves, Disco 2000, Save The Robots and Sound Factory Bar in New York City. At home, he would record mix tapes that proved to be not only memorable, but these unbelievably creative mixes effortlessly showcased the best music of the era, while sharing common themes and possessing an epic feel. The result was a complete transformation of the listeners' experiences, much like journeys to unforgettable locations. The tapes helped establish Ray's first DJ appearances in New York. He's held three residencies in NYC as well as had sets alongside many industry veterans. Ray also has opened up for acts such as Buju Banton, Matisyahu, Bassnectar and Soundtribe Sector 9 to name a few. During that time Ray was crafting highly sought after DJ sets, he was acquiring components for a professional home studio.
Recently, Ray had two EP's 'Don't Tread On Me' and 'Durban Detroit' released on Deep House Records and a remix on Soul Deep Inc.
He offers a future catalog of music spanning the sounds of techno, house, jazz and soul. For the past six years, he has also hosted a weekly radio show at www.buttersoulcafe.com.
Ray is a fast rising artist, striving to spread the gospel of his House Music even further. His creative expression continues, recording more original music while expressive DJ sets help bring together the masses onto dance floors. Ray aspires to uphold his mantra; to spread only the good and shine light on a sometimes dark world through his conscious thought of
unity, woven throughout all he does.