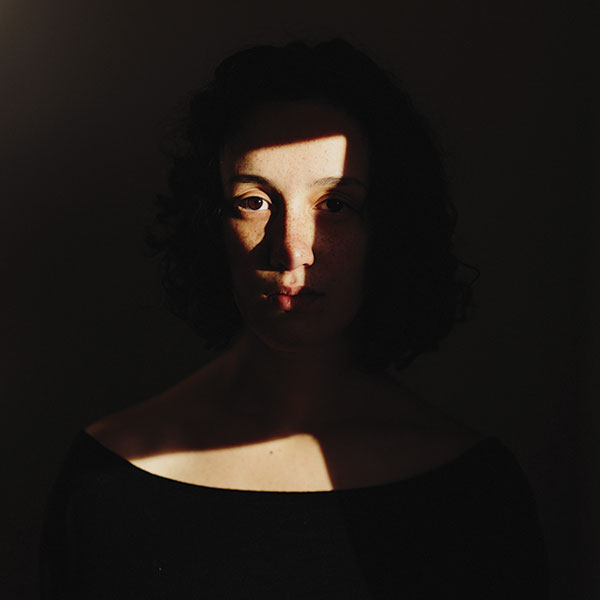 Nylon Trax has started "Conversations" a question and answer interview featuring Nylon Trax artists and collaborators.
"Conversions" proposes the same 10 questions to each artist but the focal point is not on the questions but what lies in their in-depth and inspiring answers.
Nylon Trax "Conversations", putting a face on House Music…
Come get to know Hoshin the amazing Artist and Nylon Trax Family member!
Jaymz Nylon:  Would you please give the reader a little family background i.e.; Place of Birth, Current City you based in etc…
Hoshin:  Born in Montclaire, NJ. I was raised mainly on Whidbey Island, with three beautiful years in San Jose del Cabo, Mexico. I moved to Seattle to study music at Seattle Pacific University. I've been here ever since.
Jaymz Nylon:  What are your short and long term goals?
Hoshin:  Short term goals: to utterly and completely enjoy each day. Long term goals: to build a body of work in music and fine art.

Jaymz Nylon:  Passions and/or interest aside from music?
Hoshin:  Painting has always been an interest of mine. I've done several large abstract paintings, and intend to make many, many more. I am also interested in natural medicine, and am exploring a career in Structural Integration and body work.
Jaymz Nylon:  Who has inspired you and why? It could be Artists, Bands, Activists, Politicians, Family Members, Teachers etc…
Hoshin:  I've been inspired by so many female musicians, and I've learned so much from them… I love Erykah Badu for the authenticity, personality, and style that is so infused in her art. Sade has been a picture of unwavering excellence, elegance, and poise. Nina Simone's untamable spirit and raw emotion just fills me up. I love female musicians. There's something about them.

Jaymz Nylon:  What message or advice you would like to give to music consumers/fans?
Hoshin:  Let music educate you, make you feel, and help you live, but remember that you are the most dangerous, most victorious, and most fulfilled when you live into who you are, not who you think you should be.
Jaymz Nylon:  Would you say that you lead a well-balanced life if so how do you stay centered? If not what changes would you make to achieve your desired result? Examples; Read more, exercise, better sleeping habits, more time with loved ones etc…
Hoshin:  I love to grow. In growing, balance looks more like flow; it looks like movement and steadiness in chaos. My faith does that for me. Right now I'm learning to capitalize on mornings— to create routine and habits that set me up for the rest of the day. That means that I'm eating well, listening to my physical body, and allowing the processing that I've done in my sleep to manifest on paper so that I can move on.
Jaymz Nylon:  Name 3 or more of your favorite self-produced/written tracks. Artist Name "Track Name" Label.
Hoshin:  I work exclusively in collaboration with others. I love it. Here are a couple of my favorite tracks that I've co-written:
The Cellar Door- "Clockwork Heart"
Cold Water Theater- "Never Have to Worry"

Jaymz Nylon:   Name 3 or more of your favorite tracks produced by others. Artist Name "Track Name" Label.
Hoshin:  1. Hiatus Kaitote- "Laputa" Flying Buddha Records
2. Robert Glasper Experiment- "Afro Blue" Blue Note Records 3. Little Dragon "Constant Surprises" Peacefrog Records
Jaymz Nylon:  Where would you like to live and why, City, Beach or Rural(Farm Area) etc…?
Hoshin:  As someone who grew up on an island, surrounded by sea, forest, field, and marsh— I want it all. I cherish the time I had on Whidbey… I enjoyed the beauty of the land, and the city was just an hour away.
Jaymz Nylon: What is more important, the sharing of music or the format in which music is shared?
Hoshin:  The sharing— it makes the music come alive. Art needs witnesses. Artists need witnesses.