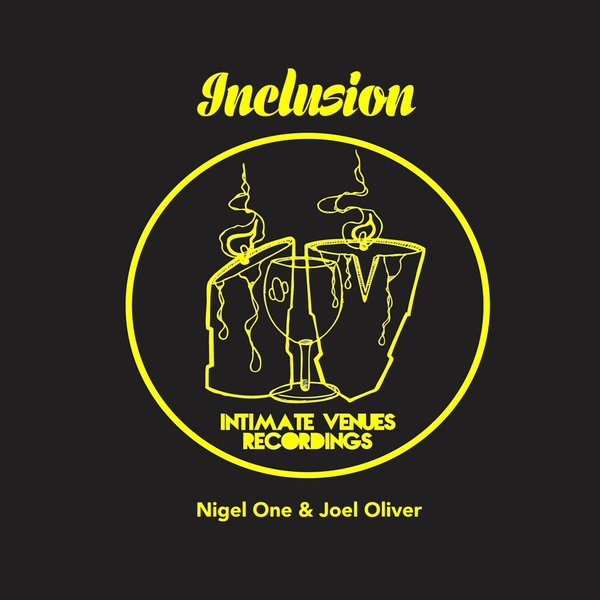 Which mix is your favorite?
Traxsource Exclusive Pre-release!!!
Nigel One & Joel Oliver "Inclusion EP"
Intimate Venues label head Nigel One and good friend Joel Oliver return for their 2nd joint EP with this deep 2 tracker. This one is titled Inclusion after their monthly label event in Kalamazoo Michigan, which hosts some of the best dj's from Detroit, Chicago, Kalamazoo and beyond. Since they began working together about a year ago they have been cranking out tunes and rocking events together like crazy. Inclusion is a deep vocal affair with smooth electric piano, a solid bassline, creative sample chops and some lazy vocals from Nigel One. They also provide an instrumental version for those who aren't feeling the singing. The flip is 'Eye Get Up' a deep beatdown track fit to rock any basement party or late night underground party. These two don't seem to be slowing down any time soon with a busy tour schedule, first international bookings and a list of unreleased material to keep the releases rolling. This dynamic duo is determined to bring their sound to the house music world and share a little bit of Kalamazoo with the masses.
Written and produced by: Nigel One & Joel Oliver
Vocals: Nigel One Backing vocals: Joel Oliver
Mastered by Jaymz Nylon
Executive Producer Nigel One aka Nigel Geiger

#deephouse #soulfulhouse #traxsource #intimatevenuesrecordings #nylontrax #NigelOneandJoelOliver #nylonrecordingslabelgroup