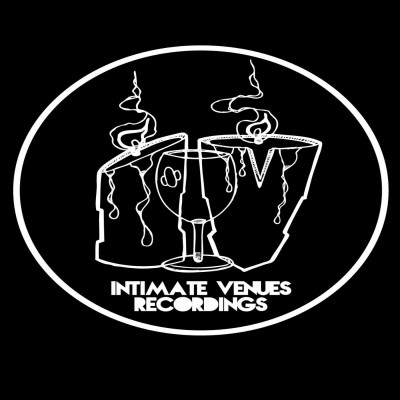 'After a year hiatus Nigel 'One' Geiger's Kalamazoo MI based Intimate Venues Recordings returns with their 13th official release as a sub-label to the deep house staple imprint Nylon Recordings/Trax.
Pulling talent from nearby Detroit and across the globe Intimate Venues is all about the music as they explore the grey area between Deep House and Tech House providing a soundtrack for just about any situation.
Intimate Venues Recordings Bandcamp Store
………………………………………………………………………………………………………………………………
Releases to Date:
Ancient Deep consist of Little Bill and Dorian the Percussionist. A dj/percussion duo, that specializes in dance music of all genre's and all decades. The two began their journey as strangers digging through records at a local shop in St Augustine, and they quickly recognized their similar taste for soul. Little Bill had a warehouse down the street and invited Dorian to bring some jams over and play around. Upon a great night of just musical expression, the two said we have to do this again. They decided to do it monthly and before you know it, it became one of north Florida's premier spots for quality dance music, The Garage was born. Why the Garage? simply because it was in their garage.. The Garage has hosted top talents such as Roy Davis Jr, Kciv, Quest-One, Master Kev, Leonard Remix Rroy, Dj Kemit, Rich Medina and so on.. After three years of Promotions and Djing along side such influence, it was inevitable for the two join forces as a Performance. Dorian had been producing music for years before and had been inviting LittleBill into the sessions and soon the two would begin their productions to add to their sets. By playing their own remixes, originals and edits, Ancient Deep brings a unique experience to any event. The Element of live percussion along with playing their own productions allows them to break apart songs for live instrumentation, adding to the performance. At any event featuring Ancient Deep, there will be soul, but soul doesn't have a tempo, it doesn't have a specific sound, or genre, as to them, Soul is the feeling, and these guys feel it.
Written and produced by: Ancient Deep(Little Bill and Dorian the Percussionist)
Executive Producer Nigel "One" Geiger
Mastered by Jaymz Nylon at Nylon Trax HQ
http://www.traxsource.com/title/587307/shell-strippings-ep

Intimate Venues does it again with this funky 2 tracker. Label owner Nigel 'One' Geiger calls on his young midwest homeboy milklord to make his house music debut delivering us 2 heavy joints of funky house music. milklord is barely old enough to drink in an American bar but you'd think he came up in the 90's listening to his mature use of samples and drum layering. The first cut 'Hood Party' comes in steady and hits hard, showing milklord's chopping skills and defined mixing abilities. Close your eyes and you'll find yourself grillin and chillin on a hot midwest evening and everyone's cutting a rug in the grass. This is a certified spring/summer bbq affair. On the flip we get a nice dose of smooth funk with 'Understand'. This jam is smooth but crunchy, subtle but feisty. It's definitely a nod to the late 90's Chicago whether that was intentional or not. It's exciting to hear younger producers breathing new life into traditional midwest house sounds and we hope this is not milklord's one and only offering to the house music world. We think he has a lot more up his sleeve though.
Written and produced by: milklord
Executive Producer Nigel "One" Geiger
Mastered by Jaymz Nylon at Nylon Trax HQ

Young Miami producer Detach linked up with Atlanta based artist Jowin to bring us this gem. The original mix offers a deep house stepper with a future r&b feel that is a perfect blend of lush production and smooth vocals. London based beatsmith Chocky brings us his 'hypnodub' mix. Chocky's mix is a deep moody groove sure to keep hips swinging on the late night tip. Nigel One and Joel Oliver return to Intimate Venues for remix duty with a funky electro boogie mix to get the party jumping right. Intimate Venues is very proud to debut Detach and welcome Jowin in to the house music world. We like it deep, we keep it real.
Written and produced by: Detach
Co-Written and Vocals by: Jowin
Mastered by Jaymz Nylon
Executive Producer Nigel "One" Geiger

Intimate Venues owner Nigel One teams up with his Kalamazoo Michigan partner in crime Joel Oliver for this 2 track EP. They went back to Nigel's roots in hip hop with some basic samples and beats but with a dance minded arrangement and sound. Dance of the Piscean is a jazzy swingy house joint with some nice astrological descriptions of Nigel's birth sign the pisces and Virgo boogie is a more funky upfront jacker with some description of Joel's birth sign Virgo with some added guitar licks from Detroit area guitarist/producer Sektor Z.
Written and produced by: Nigel One and Joel Oliver
Mastered by Jaymz Nylon
Executive Producer Nigel "One" Geiger

It's a honor to present the inspirational tune 'Come Around' by the amazingly talented Music Producer and Singer-Songwriter Achickwitbeatz. 'Come Around' was born out of one of her many beat making sessions where she would actually set out to make an R&B instrumental and after laying down the prominent synth sound Achickwitbeatz immediately felt that there was an underlying house vibe. From that point Achickwitbeatz put the drums down and built the rest from there. Written from the viewpoint of the seductress 'Come Around' feels flirtatious. Achickwitbeatz says, "that she envisioned a character enticing her object of affection to completely surrender to her whims. Achickwitbeatz also thought it would be fun if the vocal was slightly distorted as if the conversation was taking place over the phone allowing the listeners to feel as if they were on the receiving end of her seductive pursuit.
Just when you thought the "Come Around" release could not possibly be even more amazing we have also included the feel good Remix Dub by the supreme team of Nigel One and Joel Oliver Dub version.
(Original Mix)Written and produced by C. Jordan
Nigel One, Joel Oliver Dub Mix) written by C. Jordan remixed and produced by P. Geiger and J. Crookston
Original Mix mastered by Achickwitbeatz and additional mastering by Jaymz Nylon
Remix mastered by Jaymz Nylon
Executive Producer Nigel "One" Geiger

The lineup on this release is a testament to what IVR has to offer with tracks from long time Detroit Producer/DJ Raybone Jones who is no stranger to the house music community as well as a debut release from John Wolf proving that Intimate Venues is all about the music. This solid playlist also features songs from Delta Quadrant, Samuel Paradise and Define who have been putting out music with the Intimate Venues imprint since it's humble beginnings in 2012. This release as a whole explores the grey area between deep house and tech house perfectly with a song for just about any situation. Define's track Nordly's has a latenight sweaty basement party while Samuel Paradise's track innerverse has all the makings of a great opening track for an epicly deep set. John Wolf brings us a track called Off Centered Pleasure which is one of those joints that could fit into almost any deep or tech house set and will definitely keep the mix moving. Delta Quadrant comes with a very sexy techno shaker titled Believe that will be a sure fire dancefloor rocker. Last but not least Detroit native Raybone Jones most known for his widely praised releases on Moods & Grooves, Still Music, and Rush Hour as well as collaborations with Rick Wilhite and Marcellus Malik Pittman brings us a very deep offering with smooth chords and a whole lot of wet percussion. We know that the deep house community will make great use of Raybone's track Moody City. Although this compilation is stylistically a bit different than this labels earlier offerings it still fits right in with the labels motto 'We like it deep we keep it real.'
Mastering by Vikram Badarinath
Executive Producer Nigel "One" Geiger
(p) & (c) 2015 Intimate Venues Recordings